About Carinthia Bus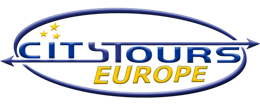 Carinthia Bus is a branded content of the tour operator City Tours which activity is active all over Europe, specialized in tourist itineraries by bus, travels by bus, transfers by bus and excursions by bus in Austria, Germany, Slovenia, Italy, Poland and many other countries.
Any bus renting to City Tours are submitted to the general sales conditions of City Tours Europe at http://www.citytours-europe.com/english/general-terms-sale.html. The completion of your bus booking takes place in the central office of City Tours Austria in Vienna; every tourist itinerary by bus and every bus transfers are carried out by bus companies from Carinthia and its surroundings hiring local drivers.
Information about City Tours company
City Tours GmbH company administrates Carinthia Bus website and its content; it has a corporate capital of EUR 35.000,00, is registered to the business register in Vienna under the number 355042x, and managed by the associates Katarina Bachner (22,5% of company shares / authorized signatory) and Alexander Ehrlich (77,5% of company shares / executive director). City Tours is member of the Chamber of Commerce of Vienna, department of travel agencies, registered on the tour-operators list of the Federal Ministry of Economics and Labour under the number 2011/0010 and in the Austrian register for computer data processing under the number DVR 3000394. It is also registered with the competent commercial authority Magistratisches Bezirksamt für den 12. Bezirk, Schönbrunner Straße 259, A-1120 Vienna and applies the professional reglementations of the Austrian Trade Act (Gewerbeordnung 1994). The head office of City Tours GmbH is located at Rosaliagasse 19/6, A-1120 Wien and the VAT number is ATU66115401. The security of payment for clients is secured by Zürich Insurance under the guarantee number 701.014.823.504. If need be, please contact: Europäische Reiseversicherung, Kratochwjlestrasse 4, A-1220 Wien. Any contract signed with Carinthia Bus are submitted to the general sales conditions of City Tours GmbH.
Any question about City Tours? If you have any question related to the renting of buses in Carinthia or for the tour operator City Tours, our team is at your disposal via or by phone at +43 6991 952 49 34. We will be happy to count you amongst our dear cleints!
Bus rental in Europe
Bus rental in Austria
Rent a bus fort transfers, excursions and trips by bus in Austria with in addition possibilities for tourist tours in Austria by bus or minibus.
Bus rental in Germany
Rent a bus or a minibus with driver in Germany for transfers or travels to any destination in Germany.
Bus rental in Poland
Book a bus for travels and excursions by bus in Poland as well as for tourist itineraries or transfers and trips.
Bus rental in Ukraine
Rent a bus for trips and tourist visits in Ukraine in comfortable buses of different size, from the minibus to the coach.
Bus rental in Italy
Bus rental platform for travels and transfers by various sizes buses wherever in Italy, including a service for the setting up of personalized excursions by bus, transfers, sightseeing tours and trips by bus.
Bus rental in Europe
Bus rental network of European companies, with information on the renting of buses in Austria, Germany, Italy, Poland, Slovenia and many other European countries.